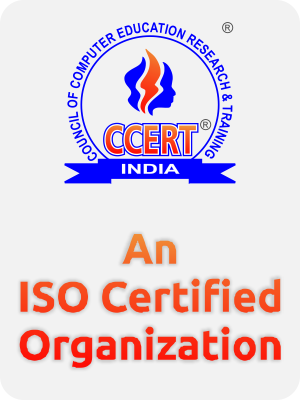 Council of Computer Education Research and Training (CCERT) to provide computer education and vocational training in various states of India through authorized study centers. As an autonomous and non-profit body, CCERT is dedicated to promoting education and skill development in the field of computer and information technology.
Being established under Section 8 of Act No. 18 of 2013 of MCA, Govt. of India, CCERT is a legitimate and authorized organization for providing computer education and vocational training. The council's ISO certification by the American International Accreditation Organization further adds to its credibility and assurance of high-quality training and education.
Located in Smart City Ludhiana, which is known for being an industrial and educational hub of Northern India, CCERT is strategically placed to serve the needs of students and professionals from various parts of the country. The council's efforts to provide computer education and vocational training can go a long way in empowering individuals with the necessary skills and knowledge to excel in the digital world.
Overall, CCERT's work aligns with the government's initiatives to promote digital literacy and skill development, which is critical for India's growth and progress in the 21st century.